2022 Annual Report Now Available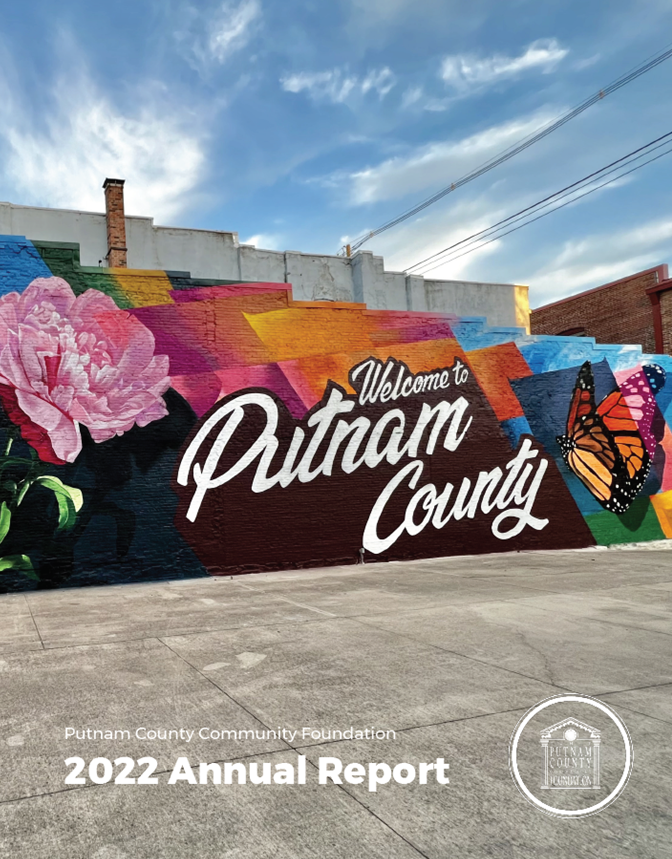 Dear Foundation Family,
Impact, stewardship and legacy are some of the words we consider as we prepare our annual report for you each year. Not because each year is the same, but because even after nearly 38 years, the Putnam County Community Foundation remains committed to our mission of enriching lives and strengthening communities here in Putnam County. While our work may be complex, our goal is simple: make our community a great place to live, work and play. We seek to reach this goal by mobilizing philanthropy, leading in the community, and operating with excellence.
In this report, we hope you find stories of community impact, demonstrated examples of good stewardship and perhaps even an idea to build your own philanthropic legacy alongside the Community Foundation.
We're grateful to you for placing your trust in the Putnam County Community Foundation. It's our privilege to carry out the promise of philanthropy in Putnam County, to honor the legacies of our donors and to serve our community as you have guided us to do.
With gratitude,
Marianne Savage, Board President
Neysa Meyer, Executive Director
Dive into the 2022 Annual Report
If you do not receive a copy of the 2022 Annual Report and would like a printed copy, please contact us to request one.