Philanthropy and Public Policy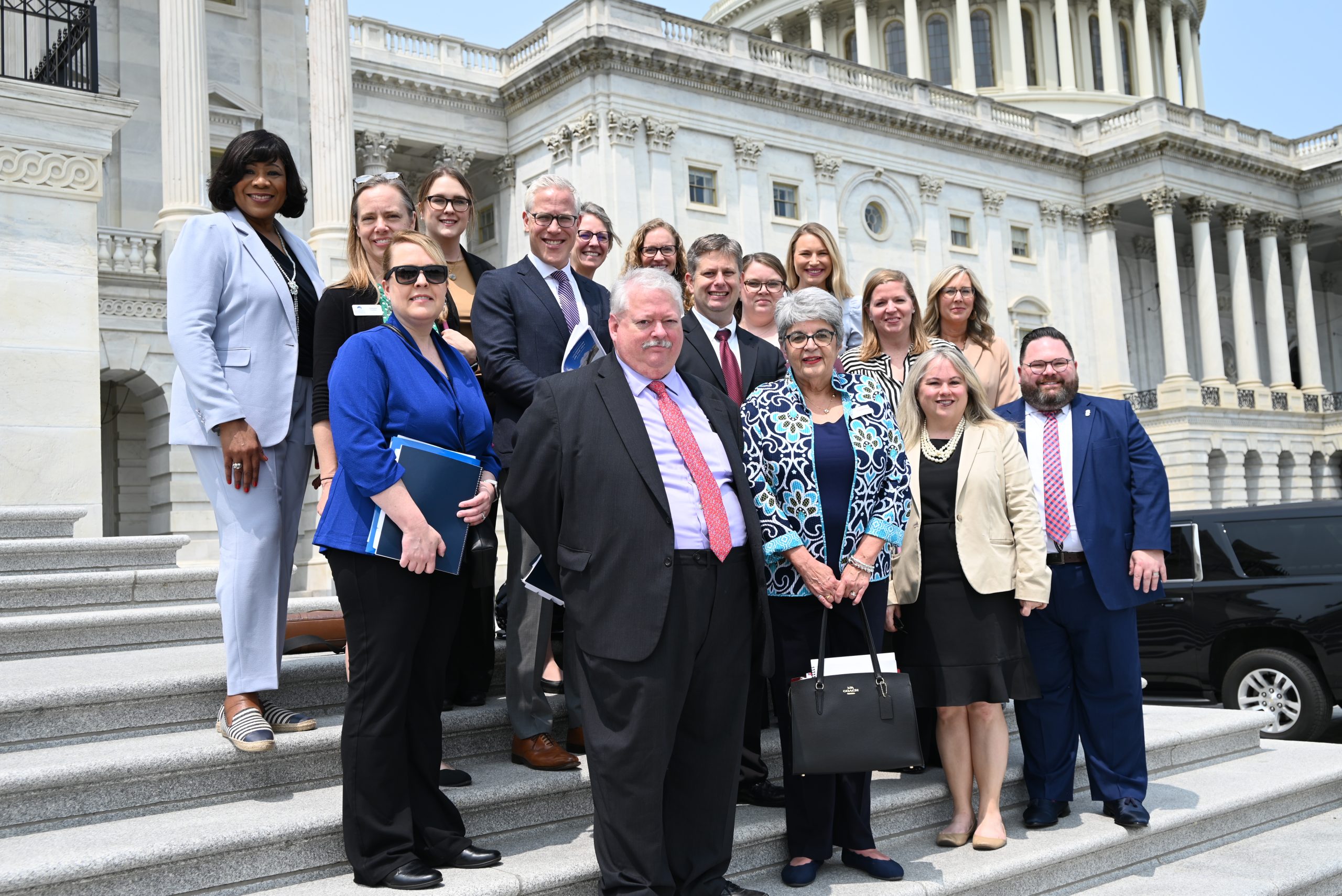 by Sarah Stone, Communications Director
As in many industries, it is vital for those of us working in philanthropy to maintain relationships with elected officials to protect our work and the value that it brings to communities like ours. The policy that those officials enact directly impacts the effectiveness of philanthropy as well as the capacity of the nonprofits we support and the well-being of the families and individuals they serve.
Public policy influences the long-term sustainability of our efforts and the security of foundation endowments. It also has implications for donor privacy, charitable contribution incentives and related issue areas.
Earlier this month, I had the privilege of joining 17 other members of Indiana Philanthropy Alliance (IPA) in Washington, D.C., as part of IPA's annual Foundations on the Hill trip. The group represented both public and private foundations and included several of my peer members from IPA's Mutz Philanthropic Leadership Institute. Over just two days, we met with all of Indiana's congressional offices, including U.S. Senators Todd Young and Mike Braun, as well as representatives and staff from all nine Indiana congressional districts.
Congressman Baird was unavailable, but I had a great conversation with his office's Legislative Director, Jesse von Stein, about philanthropy's impact in Putnam County. I was glad to share information about Putnam County Community Foundation's recent Community Grants awards and discuss the Community Foundation's ongoing Community Needs Assessment efforts in 2023 to learn more about our community's most significant needs.
The group's conversations emphasized the vital importance and role of philanthropy and legislation that can impede our work. To illustrate the point, the delegation shared inspiring stories of how our organizations support Hoosiers by funding critical programs, leading research, and bringing communities together to improve various aspects of life, including health and food security, education, arts and culture, affordable housing and homelessness, career training and economic development, and more.
In our discussions, the delegation highlighted several key issues from IPA's public policy agenda including support for:
The Charitable Act (S. 566) to provide additional donor tax credits;
The Nonprofit SEAT Act (H.R. 3245) to allow the nonprofit sector a formal seat at the table with government;
Private foundations and permanent endowments;
Availability of Donor Advised Funds (DAFs) as valuable charitable vehicles;
Amend the tax code to recognize 501(c)13 nonprofit cemeteries as public charities;
Legislation allowing post-graduation scholarships, or come-back-home scholarships, to promote talent attraction and retention; and
Enhancing the IRA charitable rollover by dropping the age threshold and expanding the organizations eligible for IRA distribution transfers.
In addition to the Congressional meetings, I also had the pleasure of meeting with experts in various fields including affordable housing, food insecurity and education, all top-of-mind issues for Putnam County communities.
I am so honored to have joined this group and to make the voice of philanthropy in Indiana and in Putnam County heard. If you have questions about IPA's public policy agenda or the work that we're doing right here in Putnam County, please reach out to any of the Community Foundation's team members.