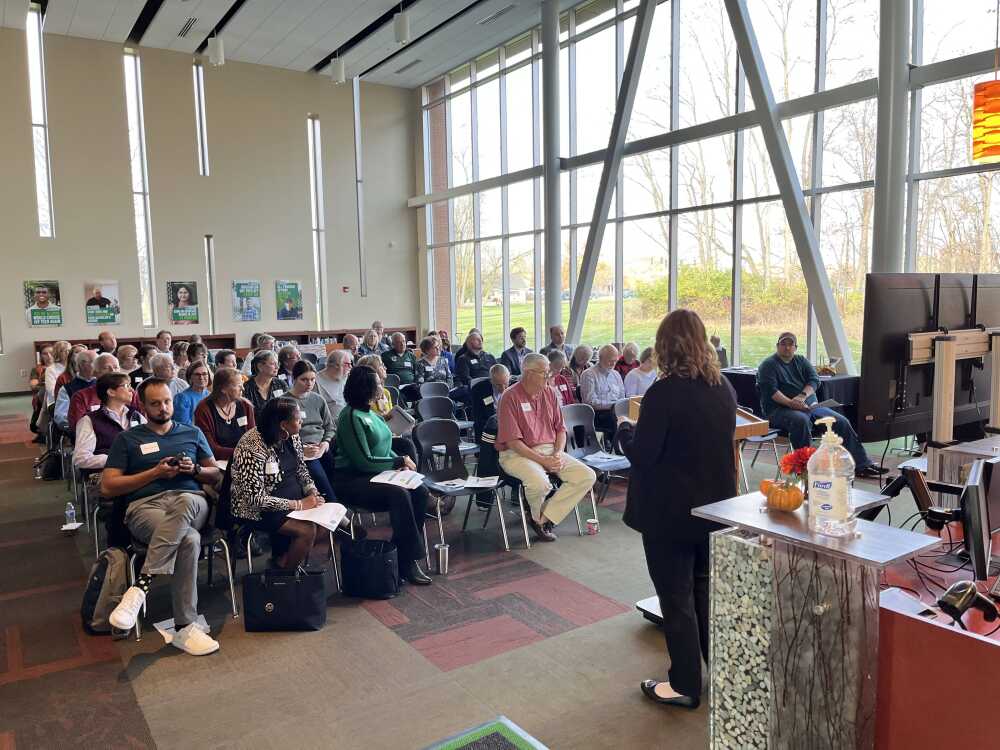 As part of PCCF's 2023 Community Needs Assessment, we committed to hosting two public meetings to share what we've learned this year from stakeholder interviews, community focus groups and a public survey.
In the first of these public meetings, PCCF presented the assessment results to a group of nearly 60 community members in a Community Report on November 9.
Those in attendance heard about the process and goals for the Community Needs Assessment as well as a summary of what we learned in each phase of the process. Most of the content related to the results of the public survey.
The survey revealed that the top five reported community issues for Putnam County residents are:
Addiciton and Illegal Drug Use
Inadequate Mental Health Treatment Options and Resources
Inadequate Job Opportunities to Make a Living Wage
Lack of Affordable and/or Diverse Housing Options and Resources
Inadequate Access to Quality Healthcare Options
The full Community Report presentation and more information about the Community Needs Assessment is available on our website.
The second public meeting will take place in 2024 to share how PCCF's Board of Directors chooses to move forward with the information gathered in the 2023 Community Needs Assessment.