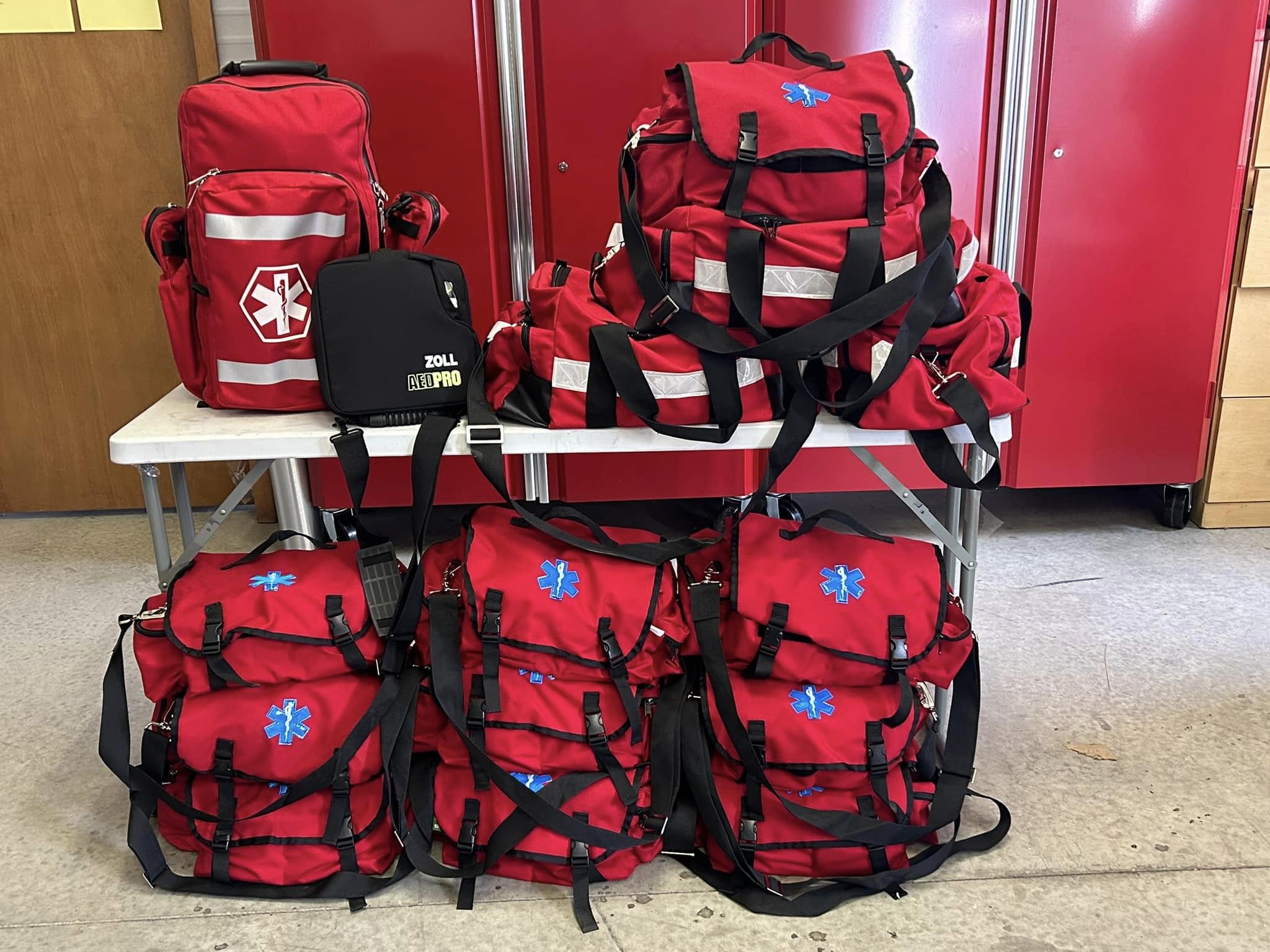 The Russellville Volunteer Fire Department continually evaluates the many services it provides to the community. Here is what they have to say about their efforts and the support of a Putnam County Community Foundation grant:
Earlier this year as we discussed one of our most common services, Medical First Responders, we noticed a continual upswing in the number of medical-related calls that we respond to. We also looked into possibility of receiving more than one medical-related call at a time and as we evaluated the equipment we had on hand, we came up short.
All of our medical equipment at the time was located on our Rescue truck. With a shortage of funds to increase our capabilities, we applied for a grant through the Putnam County Community Foundation for additional medical equipment. Thanks to their award of the grant totaling $7,466.05, we now have medical equipment on all apparatus. Our members that are trained and certified as EMR or EMT have a basic medical bag in their personal vehicle as well. This can allow the treatment to start before our apparatus arrives on scene as our members are spread throughout the township/county. They may be responding in their personal vehicles without waiting for the apparatus to arrive.
We would like to thank Putnam County Community Foundation for helping us better serve our community and the wonderful citizens in it!