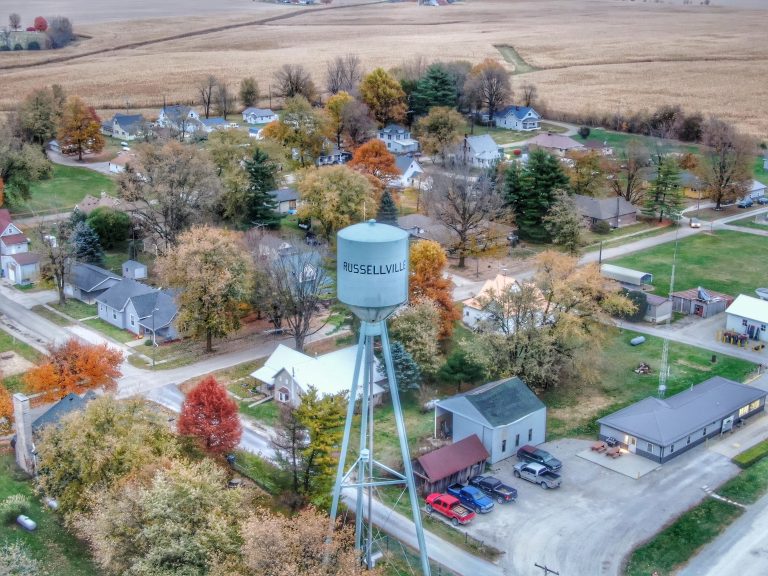 The Russellville Community Center would not be where it is today without the dedication and philanthropic character of Darrell Wiatt. Wiatt was the former principal of Russellville Elementary School, which closed in 1993, and sat vacant for nearly six years. When North Putnam Schools approached the town about donating the building, Wiatt began campaigning and sharing his vision for the vacant structure. With support from the community and the Putnam County Community Foundation, the Russellville Community Center opened in 1999.
Since then, the community center has provided a safe space for its community members to hold events, such as, roller skating nights, dances, and community dinners.
In 2002, the Russellville Community Center Endowment was established by Zoe McGaughey Wiatt and her son Darrell Wiatt, in memory of Isaac Edward Wiatt, Zoe's husband, and Darrell's father. They recognized the importance of providing a secure avenue for donors from the Russellville area and beyond who were interested in supporting the community center and its mission.
Darrell Wiatt is no stranger to community involvement, and his commitment to Putnam County is exemplified through his involvement around the county and to the Putnam County Community Foundation. Wiatt recently completed an eight-year term serving on the North Putnam School Board in 2020 prior to serving the North Putnam Schools for nearly 40 years. Additionally, Wiatt had generously served the community through his service to the Putnam County Community Foundation. He is a memer of the Legacy Society, established the Darrell Wiatt Philanthropy Essay Contest, and served as a PCCF board and committee member.
To learn more about the Russellville Community Center and stay up to date on events, visit them on Facebook at "Russellville Community Center Indiana." Click here to support the community center with a donation to the Russellville Community Center Endowment.