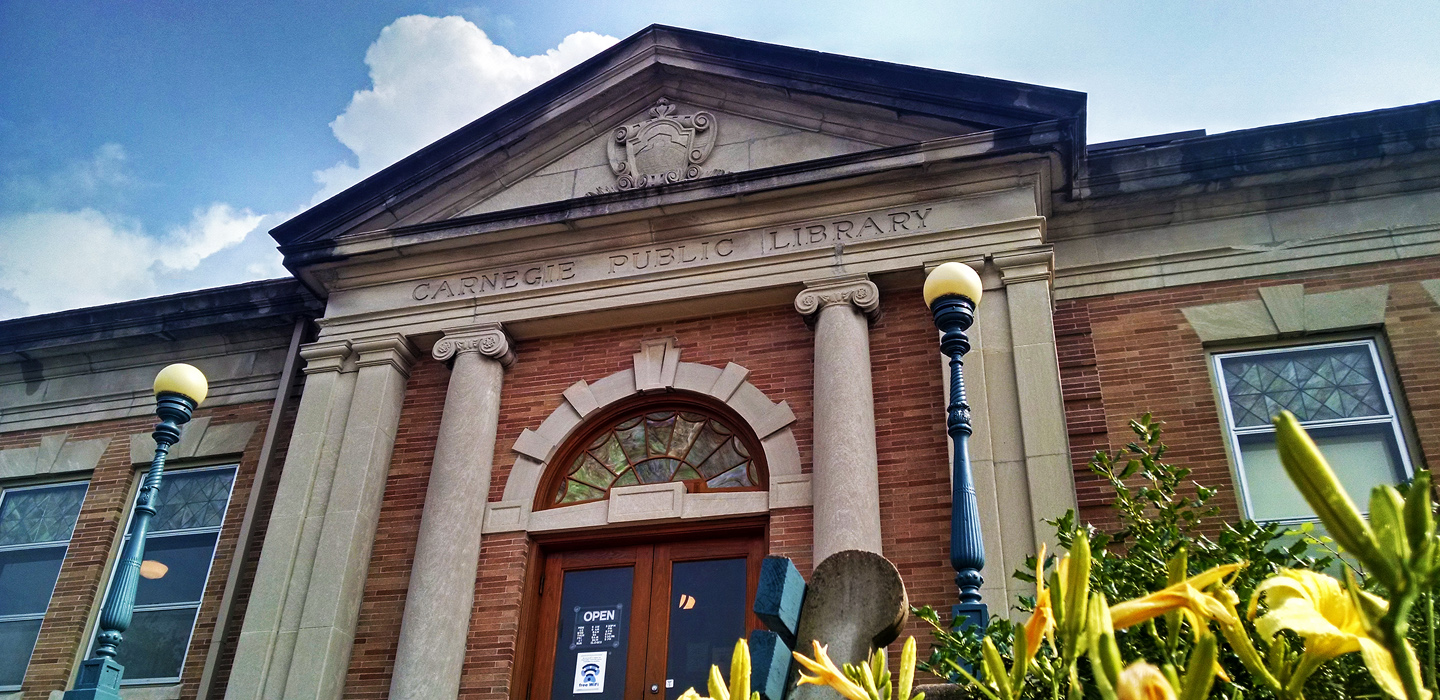 In February of 1902, the Greencastle Carnegie Library Commission was created, and one year later, the building was dedicated on June 5, 1903. Almost 65 years later, in 1967, the library became a county entity when the city of Greencastle and County Library Building merged, as what we now know as the Putnam County Public Library.
The library provides free and equitable access to information, services, and resources for all residents and visitors to Putnam County. In addition, the library provides outreach and community services through materials delivery and off-site programming.
The Putnam County Public Library was one of the first nonprofit organizations to establish an endowment with the Putnam County Community Foundation. In 1991, the Putnam County Library Endowment Fund was created to diversify funding and secure long-term financial stability for the library. Since then, several community members and organizations have established funds to support the library and its ongoing programs.
The following funds currently support the Putnam County Public Library:
Putnam County Library Endowment Fund
Putnam County Imagination Library Endowment
Friends of the Library
Cyril Johnson Fund for PCL Genealogy
Putnam County Public Library Author Series Endowment
Betty Hughes Memorial Fund
Albin-Rector Memorial Fund for the Visually Impaired
The Putnam County Community Foundation is proud of the programs and services provided at the Putnam County Public Library. We look forward to working together for many years to come!
If you are interested in supporting the library, you can donate to an existing fund, or you can contact us to learn more about establishing a named fund.