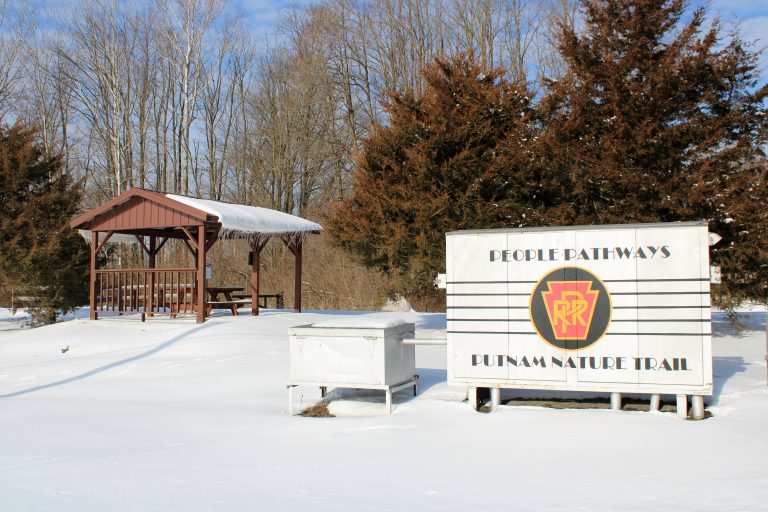 In 1995, People Pathways was established to create a network of multi-use trails in Putnam County, with the hope of enhancing the quality of life for our community members. With the continued support of public and private partnerships, the trail system has grown from a dream to a reality that now spans nearly 18 miles. The first trail, the Greencastle/Fillmore Trail, opened in 1999 and spans 3.1 miles. Over the past twenty-one years, People Pathways has expanded, developing seven additional trails, building one at a time. The trails include:
Big Walnut Park Link Trail (2002)
Big Walnut Park Loop Trail (2005)
Albin Pond/Safe Routes to School Trail (2010)
Vandalia Train (2013)
Putnam Nature Trail/Phase One (2016)
Putnam Nature Trail/Phase Two (2018)
Campus Link Trail/Phase One (2020)
Without the leadership of several community members, People Pathways would not be where it is today. Their persistence, passion, and patience were vital for the success of the first 25 years. Recently, People Pathways partnered with the Putnam County Visitors Bureau to provide leadership and sustainability for the next 25 years.
The Putnam County Community Foundation partnered with People Pathways throughout the years to help leverage additional funds necessary for trail expansion and development. In fact, the Community Foundation provided the initial funding required to bring the original vision to fruition. In total, the Community Foundation has provided nearly $300,000 for trail expansion, with the support of the Lilly Endowment, Inc.
The Community Foundation looks forward to seeing what the future holds for People Pathways!