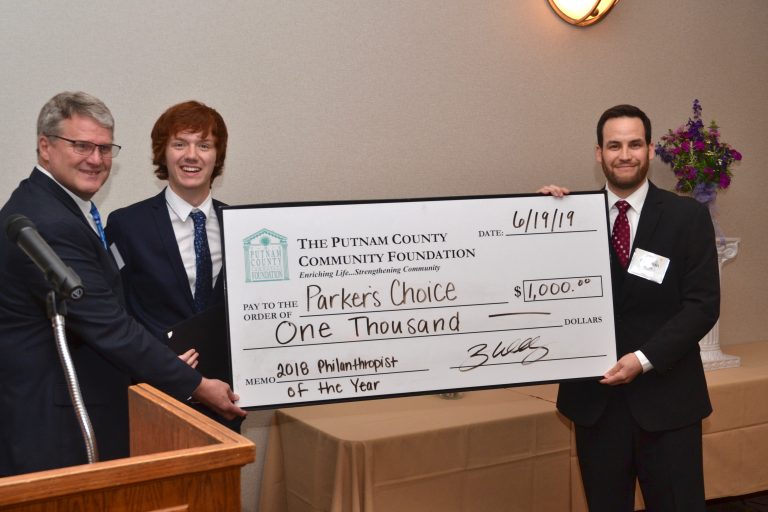 At the beginning of 2019, the Putnam County Community Foundation created the Philanthropist of the Year award as a way to recognize a community member for their philanthropic achievements. Parker Black was named the inaugural recipient for his work throughout Putnam County, ensuring students have money in their lunch account.
Black established Project Cultivate his junior year at Greencastle High School when he noticed students not receiving a hot lunch when their lunch account was low. To raise money, Black relied on his passion, playing guitar, and held a benefit concert. His first concert raised $2,100, which was donated to Greencastle Community Schools to start a fund for his fellow peers.
In the spring of 2019, Black expanded Project Cultivate to Cloverdale Community Schools. Additionally, Project Cultivate made a donation to Mary Allison Children's Trust. The Trust provides each elementary school in Putnam County with funds to support children needing financial assistance with healthcare, education, and welfare needs.
Black stayed close to home and now attends DePauw University where he majors in economics. He hopes to continue Project Cultivate for many years to come.
Alongside his recognition, Black received a $1,000 to be designated to the nonprofit of his choice, the Summer Enrichment Program at Gobin United Methodist Church.