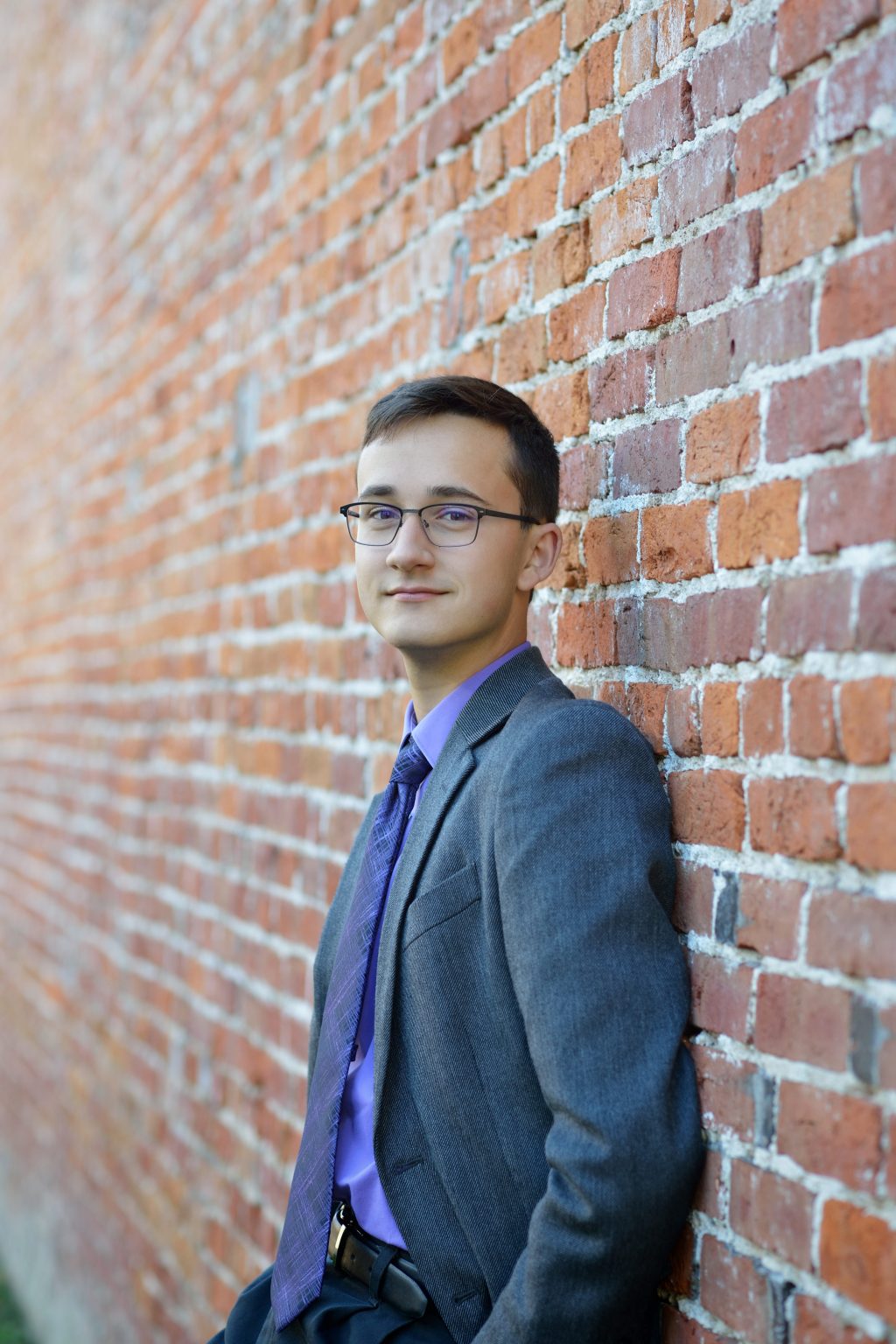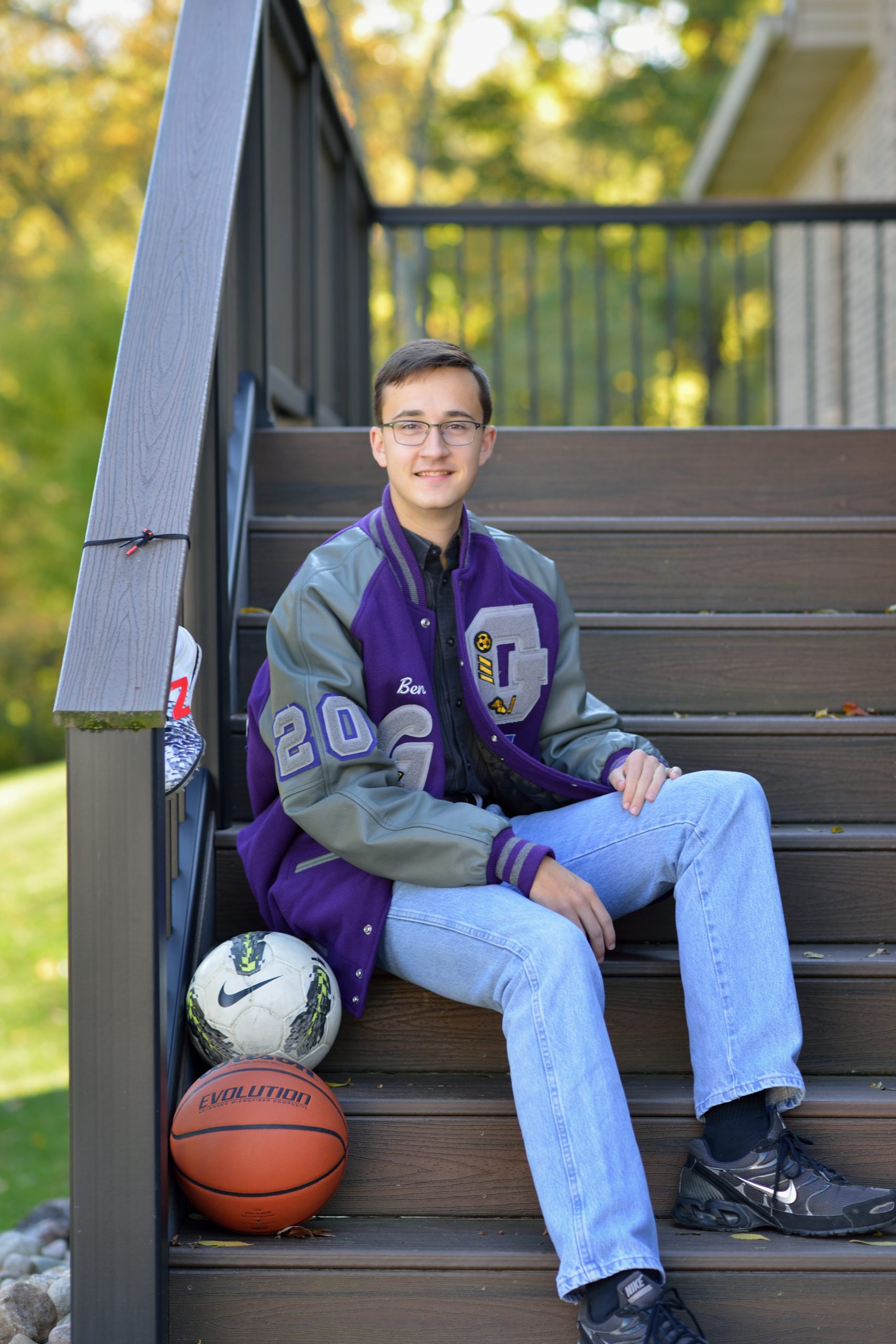 2019-20 Lilly Endowment Community Scholarship
In 1998, the first Lilly Endowment Community Scholarship (LECS) was awarded. Since then, the Community Foundation has recognized 39 outstanding Putnam County graduates with the scholarship, which provides full-tuition, fees, and a book stipend for four years of undergraduate study at any accredited college or university in Indiana. The Putnam County LECS award is a merit-only scholarship that recognizes academic achievement, social commitment, extra-curricular involvement, capacity to lead and motivate others, ability to articulate a career plan, and performance during interviews.
The 2019-20 Lilly Scholarship recipient is Ben Wilkerson. Wilkerson had been at the top of his class at Greencastle High School and had been an integral member of multiple state champion academic teams. Outside of school, Wilkerson served on the Youth Philanthropy Committee for four years (two of which he chaired, and volunteered with Servants at Work, Camp Invention, and the CUBES math program. Since being named the 2019-20 Lilly Scholar, Wilkerson has also been named a U.S. Presidential Scholarship semifinalist, the National Merit Scholarship winner, and honored as an Indiana Academic All-Star.
Wilkerson will be attending DePauw University where he will major in math and computer science with a minor in physics.
Past Lilly Endowment Community Scholarship Recipients
2019: Jaxon Parmley – Greencastle High School
2018: Sean Ramey – Greencastle High School
2017: David Flannelly – North Putnam High School
2016: Zachary Wilkerson – Greencastle High School
2015: Taylor Secrest – Greencastle High School
2014: Melody White – Greencastle High School
2013: Kathryn (Welch) Hudson – North Putnam High School
2012: Samuel Gould – South Putnam High School
2011: Megan Robinson – North Putnam High School
2010: Megan Klotz – South Putnam High School
2010: Dakota (Parent) Everts – North Putnam High School
2009: Tyler Heavin – South Putnam High School
2009: Tabitha (Arnold) Michaloski – South Putnam High School
2008: Ashlyn Archer – Greencastle High School
2008: James Fidler – Cloverdale High School
2007: Zachary Grammel – Greencastle High School
2007: Chelsey (Mann) Meluch – Cloverdale High School
2006: Drew Christy – South Putnam High School
2006: Hannah (Aker) Evans – South Putnam High School
2005: Christopher Bowen – South Putnam High School
2005: Alison Colvin – North Putnam High School
2004: Neal Knapp – North Putnam High School
2004: Kate Martin – Greencastle High School
2004: Toi Thompson – Cloverdale High School
2003: Jonathan Hassler – South Putnam High School
2003: James Jackson – North Putnam High School
2003: Katherine Johnson – South Putnam High School
2002: Kyle Beasley – South Putnam High School
2002: Kyle Hassler – South Putnam High School
2002: Mallory Pearson – South Putnam High School
2001: Andrew Boese – Greencastle High School
2001: Christopher Cummings – South Putnam High School
2001: Marcy (Hammer) Gallagher – Greencastle High School
2000: Tara (McColgin) Dutta – North Putnam High School
2000: Kevin McCall – Greencastle High School
1999: Tiffany White – South Putnam High School
1999: Stephanie (Brown) Cunnyngham – South Putnam High School
1998: Rachel Scott – North Putnam High Schoolh